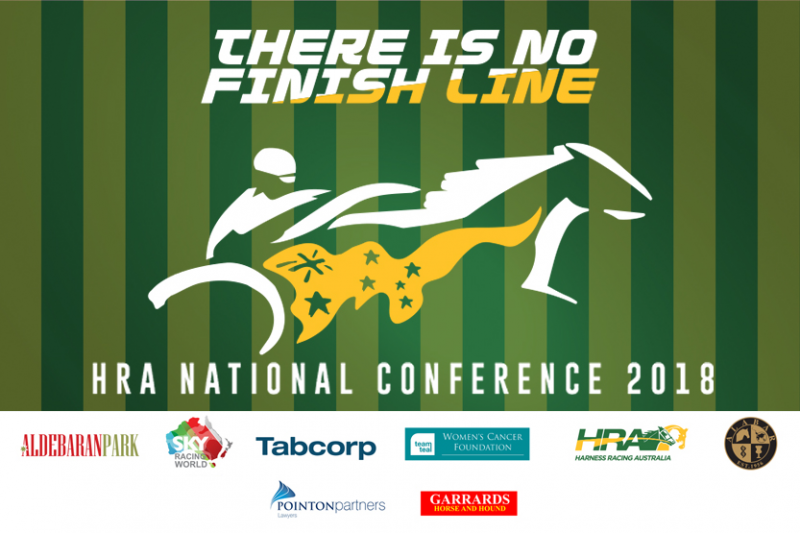 14 December 2018
Harness Racing Australia (HRA) Chairman, Mr Michael Taranto, today unveiled the full program for HRA's inaugural National Conference being run on Friday 14 December 2018 at Flemington Racecourse.
Mr Taranto said, "The HRA Executive set an ambitious agenda for our inaugural Conference and I am pleased to reveal a world-class line up of speakers and leaders who will provide unique and thought provoking insights into critical issues facing our industry. The Conference is not a lecture, it is designed to provoke thought and has ample opportunity for audience interaction – and I expect that this program will appeal to our entire industry".
Headlined by world champion driver and board member of Standardbred Canada, Jody Jamieson, who will be sharing his experience of both the racetrack and the boardroom, the Conference will also shine a light on the areas of Industry Development, Breeding, Industry Funding and Youth.
"While Jody Jamieson will be great, we are also indeed fortunate to have attracted a number of highly credentialed international speakers such as David Haslett from Sky Racing World, and Luke Kemeys who created Boys Get Paid. Locally we have leaders in their field such as Andy Wright from Tabcorp and award winners like Scott Hamilton who has built his own social media business.", Mr Taranto explained.
The full Conference Program is available here
Mr Taranto also added, "In addition to the great support from speakers wanting to be involved, we are also indebted to the generous financial contribution of our sponsors, and I am pleased to announce a further three sponsors today. Lexus of Parramatta, Pointon Partner Lawyers and Garrard's Horse and Hound have confirmed their financial commitments, along with Tabcorp, Sky Racing World, Aldebaran Park and Alabar Australia. These sponsors assist in subsidising the Conference costs and providing such outstanding value for attendees".
Tickets are just $30 inclusive of the Conference, Lunch, Cocktail Function and $5 donation to the Women's Cancer Foundation – and can be booked directly here: https://www.trybooking.com/ZBHI
The HRA Coulter Media Awards will be presented at the Cocktail Function following the Conference.
The National Conference will start at 10am on Friday 14 December 2018 in the Hill Stand at Flemington Racecourse.
For more information, contact the office of HRA on 03 9227 3000.