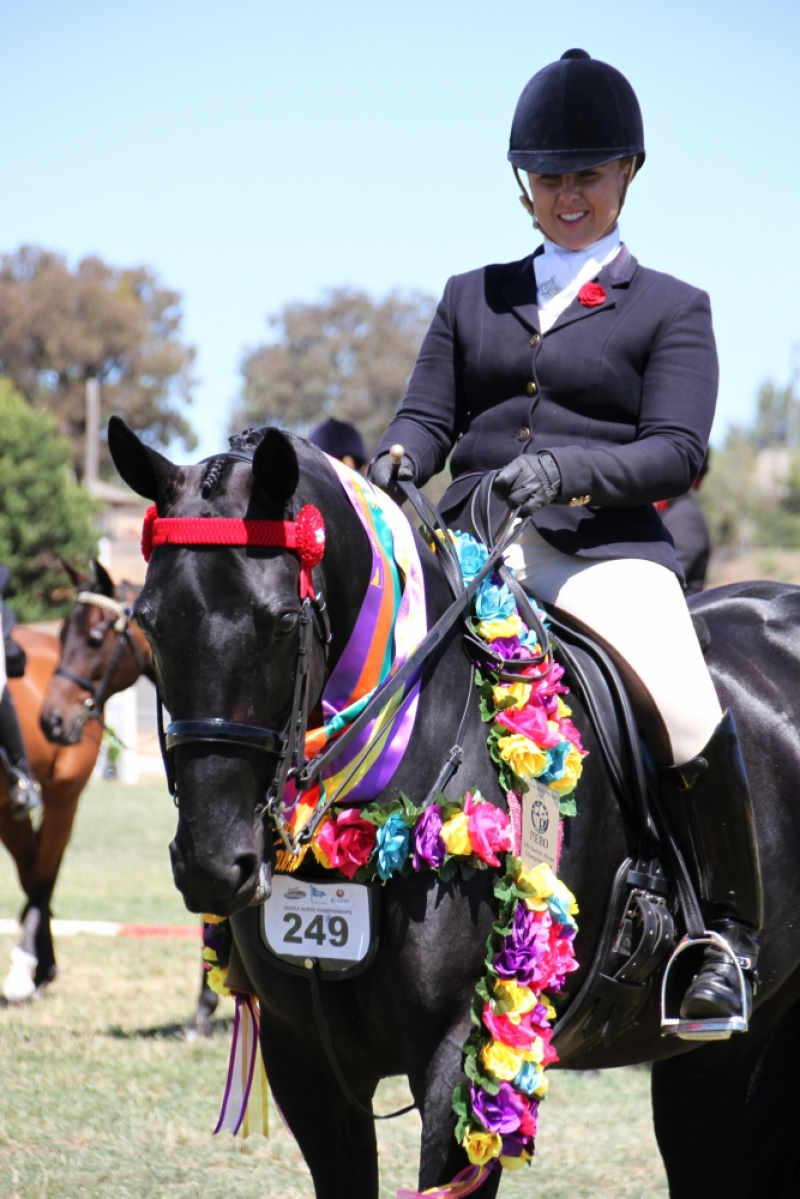 It's been an incredible journey for the wonderful war horse Savesomtimetodream. After 113 race starts netting him more than $220,000 in prizemoney and several country cups, retirement beckoned for the 10-year-old, however a new career was soon on the horizon for the son of Village Jasper.
Harness Racing Australia had a plan to create a series of resources aimed at assisting those with retired Standardbreds to make the most of their retraining and encourage those considering the breed for equestrian pursuits to take the plunge. The aim was to demonstrate the transition a Standardbred makes from the racetrack to a riding horse in a detailed step by step process that was easy to follow and replicate.
These resources were available both in print form via a monthly 2-4-page color spread in Australia's No. 1 equestrian Magazine Horse Deals as well as online through a dedicated YouTube channel bearing the projects tagline, There Is No Finish Line.
There Is No Finish Line is HRA's welfare umbrella, it encompasses a broad range of activities at a national level, from microchipping of foals, race day welfare, gear and equipment through to deregistration statistics, retraining and rehoming, demonstrating HRA's commitment to equine welfare from the racetrack to beyond; that there truly is no finish line.
Savesomtimetodream (better known as Buck) began his retraining with HRA's Equine Welfare Manager Kathleen Mullan at the beginning of May 2018 and the first of the training resources was shot shortly after giving a real time feel to those following Buck's journey. He progressed quickly from a shaggy, ungainly old racehorse to a sleek, muscled show horse, disproving the old adage; it is indeed possible to teach an old dog new tricks.
Buck's first public outing was to compete at the Seymour Agricultural Show in early October, the gleaming black gelding caused quite the stir around the arena as he scooped the pool, taking out the Supreme Led and Champion ridden Standardbred awards as well as the Alabar HERO Series qualifier, giving him the right to compete in the final in January 2019.
Buck then made an appearance at Equitana, Australia's biggest equine exhibition with close to 47,000 attendees over 4 days in November. Kathleen was lucky enough to be selected as one of Equitana's Educators, granting her two 45-minute solo sessions to speak and demonstrate Buck's retraining in front of a large audience. The attendance and feedback from these sessions was phenomenal, not just from Standardbred devotees but the wider equestrian community who are beginning to really appreciate the capability of the Standardbred as an equestrian mount.
January saw the Alabar HERO Series Finale take place as part of the VAS Ltd Saddle Horse Championships in Bendigo, Victoria. Twenty of the state's best saddle Standardbreds competed under a 3-judge panel to vie for the prestigious title. Despite being the richest and least experienced of the field Buck triumphed by 1 point from previous series winner Maxwell Smart.
The following week saw Buck contest the SPPHAV Standardbred state Championships, once again sweeping the pool with the Supreme Led and Supreme Ridden Titles being added to his short but impressive list of credentials.
Buck's final outing came at his home town track, where he had the honour of leading out the Ballarat Cup field, a race he did actually contest in his final season of racing but without success.
The next chapter of Buck's journey will begin with the search for a suitable new stable to take over the reins in his burgeoning show horse career. He will remain the property of his racing family with a guaranteed permanent retirement home at the end of his equestrian days however HRA feel the opportunity for him to continue his career with a dedicated new rider is the best possible demonstration of a successful transition from track to hack.
Applications will be assessed by a panel and close on 20th February 2019, the application form can be found below;