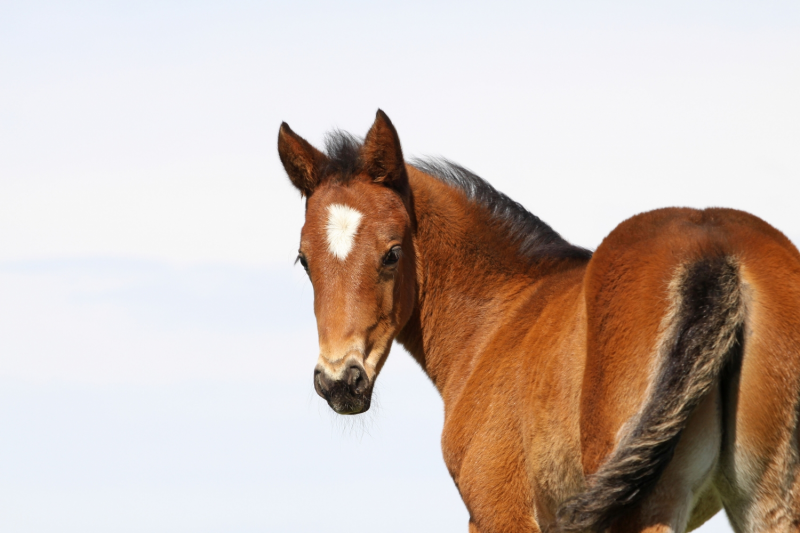 Harness Racing Australia (HRA) in conjunction with Racing Information Service Enterprise (RISE) have developed a brand-new, online horse traceability function that was launched in HarnessWeb on 28th January 2021.
Harness Racing in Australia has long been at the forefront of change and the evolution of industry best practice with regard to equine welfare. Indeed HRA has been recognized internationally for its continuous moderation of whip use and strict stance on prohibited substances, as well as holding an enviable incident and injury record.
Recently, the focus on horse traceability has increased, following many of the recommendations made in several reviews including the HRA commissioned Parker Report on Traceability in Harness Racing, the QLD Government's Inquiry into Animal Cruelty in the Management of Retired Thoroughbred and Standardbred horses and the Commonwealth Senate Inquiry into The Feasibility of a National Horse Traceability Register for all horses. All of these reports have demanded a stronger emphasis on 'real time' traceability of horses.
To achieve this goal for the Australian harness racing industry, the RISE team have developed an online process, believed to be the first of its kind in the world, by incorporating a Horse Status Update for owners or trainers to complete regularly within HarnessWeb, which in turn provides real time information about the current status and location of every horse within the industry.
Mr Dan Boariu, General Manager of RISE Digital, explained that this project showcased what an industry and technology partnership solution should look like. "I am very pleased with the RISE team's effort in getting the Horse Status Update ready for launch, especially as we embark on a complex digital transformation journey.
"RISE's strategic objective is to enable the harness community to operate to its full potential by partnering with HRA, state bodies and industry participants to provide products and services that allow the day-to-day management of industry processes to be fast, reliable, simple and accessible and I feel this new development is a great example of that. We look forward to the transformational challenges which lie ahead and further transformation of our technology platforms to benefit such a large and important Australian industry", he said.
The Horse Status Update function will enhance the traceability of Standardbred horses during breeding, racing and retirement while they are within the industry's purview.
Harness Racing Australia Chief Executive, Mr Andrew Kelly, explained that while it is anticipated the industry will initially take some time to adjust, the solution provides scope to enhance a number of areas of operation and create efficiency gains.
"Change is never easy, and it is anticipated these changes will take some getting used to. However, we have a collective role to play to protect our industry, horses and participants, and this new Horse Status Update, designed and delivered by RISE, is a great solution for our industry with in-built flexibility and opportunities for future enhancements.
"Not only will it provide the real-time transparency and traceability the community now expects of an industry such as ours, but it will also enhance our welfare responsibilities, streamline industry reporting requirements such as retirement and death notifications and also assist with preparedness and a rapid response to disease incursions. At the same time, this new approach will provide ability to enhance and refine race programming processes as there will be a greater real time understanding and analysis available as to the number of horses of a particular age, gait or rating currently available to race in various geographical locations", he said.
In summary the new Horse Status Update function will be easily accessible as part of HarnessWeb (Under My Stable and My Horses within the Ownership and Training tabs) and will:
require all Breeders, Trainers and Managing Owners to frequently update the status and location of their horses (e.g in training, racing, spelling) and provide details regarding retired or deceased horses as per the Australian Harness Racing Rules (AHRR's);
extend responsibility for industry participants' horse traceability notification obligations beyond a horse's retirement from racing or breeding – to include regular intervals whilst a horse remains in their care;
provide education and/or impose stricter penalties on industry participants who are identified as failing to comply with their traceability notification obligations.
The Horse Status function will be introduced in stages, with further developments to be rolled out which aim to make the process as quick, easy and user friendly as possible, particularly for larger stables/farms.
Initially responsibility will be shared between managing owners and trainers to complete these updates, but the intention is that eventually the responsibility for Horse Status Updates will rest solely with a horse's owner. Therefore, it is strongly recommended that anyone within the industry who does not already have a HarnessWeb account, register for one soon. It is FREE and can be done by clicking this link: https://harnessweb.harness.org.au/harnessweb/secure/requestAccount/view.do
In the coming months, a number of other changes designed to support enhanced traceability and welfare outcomes for horses will come into effect including the expansion of licensing provisions and changes to the requirements for retiring a horse from racing or breeding. These changes are designed to protect the industry's greatest assets (horses, participants and owners) and ensure the sustainability of the harness racing industry into the future. Further information regarding the reasoning behind these changes can be found here http://www.harness.org.au/media-room/news-article/?news_id=46595
Horse Status Update FAQs
Why do I need to update my horse's status
Traceability is essential for maintaining the industry's sustainability into the future and is also an important measure in the event of a biosecurity or emergency animal disease outbreak such as Equine Influenza or African Horse Sickness. Updating a horse's status in a timely manner also protects the connections of horses who have left their care. By ensuring regulators have up to date information on who is responsible for a horse means that in the event of an issue arising, the appropriate person in charge of the horse at that time can be identified and contacted as necessary.
Where can I update my horse's status
This can only be done using HarnessWeb and is located within the My Stable and My Horses sections which are located under the Ownership and Training tabs. HarnessWeb is free to use, but you must register to create an account. This can be done quickly and easily by clicking the following link and completing the form https://harnessweb.harness.org.au/harnessweb/secure/requestAccount/view.do
Which horses need their statuses updated?
ALL Standardbred horses must have regular status updates up until their death or exit from the industry. Retired horses still in the care of licensed participants must continue to have updates submitted as their circumstances change (e.g if they are later sold/given away or have passed away)
How often do I have to update a horse's status?
Initially, updates should be made in accordance with the AHRR's which currently have a particular focus on stable returns and the notification of retired and deceased horses within particular time frames. In the future it is likely that mandatory updates will be required on a regular basis for any change to a horse's circumstances including if it leaves for breaking/pre training or spelling in another location. More information will be provided prior to any rule changes coming into effect.
What options are there?
There are 11 statuses available to cover the life cycle of the horse from youngstock to training, racing, spelling, retired and deceased. The differentiation in statuses will allow an accurate picture for potential future use in race programming to mirror the available horse population.
Who can see my horse's statuses?
Only the horse's owners and trainer can view the status of a horse except for retired (deregistered) or deceased statuses which are publicly viewable.
I am an owner but not the managing owner of a horse, can I still update its status?
No, currently only the managing owner or trainer can update a horse's status.
I am an owner-will my trainer/studmaster update my horse's status or do I have to?
Currently either the managing owner or trainer can update a horse's status and each party will receive notification when a status update is made or the need for one to be performed. The decision as to who completes the update is a personal one to be determined between the two parties