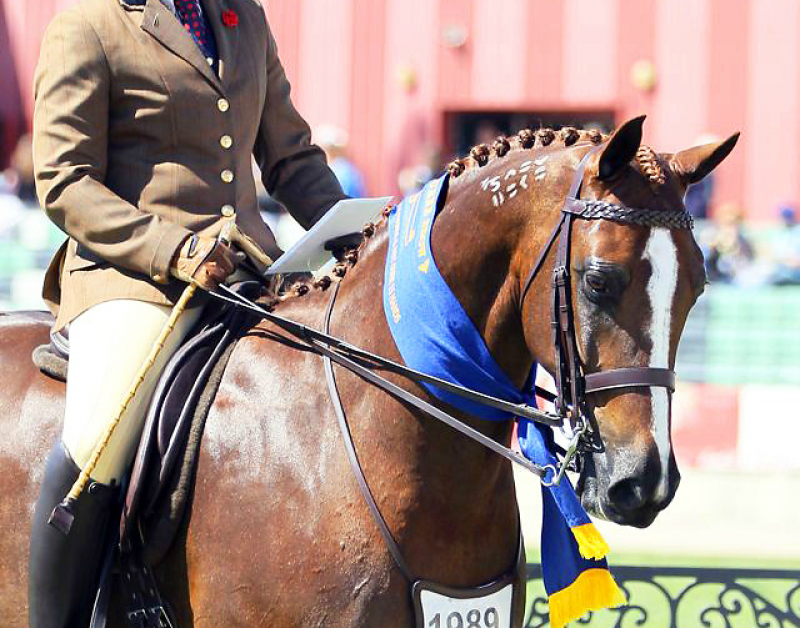 There are many and varied opportunities available to Standardbreds in their life away from the race track.
Harness Racing Australia (HRA) and its Members are acutely aware of community expectations that demand the regulatory control of Standardbreds throughout their lives.
Indeed, as horse lovers, the harness industry has historically been extremely active in caring for their Standardbreds beyond the racetrack. With a high percentage of small and hobby type properties, many participants breed horses they raise, educate, train, race and care for their entire lives – many horses become part of the extended family and most racing stables will be able to fondly show you a retiree or three that is living out their days in a pastured paddock.
In more recent times, re-training and re-homing programs have also become higher profile and extremely popular for retired Standardbreds along with the very exciting Standardbred show rings and competitions which are organised in most states of Australia. HRA continues to work closely with State Controlling Bodies and liaise with Standardbred Pleasure and Performance Horse Associations (SPPHA) in each state to promote and support programs that provide opportunities for Standardbred horses across a wide range of equine pursuits. Please click the links below to be taken to your state's Off The Track Programs.
TasRacing Off The Track Program
The industry has also initiated and fostered formal programs with groups such as:
• Equestrian Australia
• Riding Develops Abilities (RDA)
• Mounted Police Forces
• Adult Riding Clubs
• Pony Clubs
With increased visibility and promotion at various expos, shows and events, more and more equestrian participants are coming to the realisation that the Standardbred is a kind, intelligent and extremely versatile breed with a temperament, trainability and sturdy constitution that lends itself to a variety of disciplines from trail riding partner, Adult Riding Club mount to high performance show and endurance events.
Standardbreds continue to break down barriers across a number of disciplines and have some high profile ambassadors flying the flag for their breed – none more so than MF Hollywood (aka James), who became the first Standardbred to compete in the Garryowen at the Royal Melbourne Show in 2013 and followed up this historic moment by winning the Best Novice Show Hunter Galloway at The Royal Melbourne Show the following year and continues to represent the Standardbred in open competition with great success.
In a very different arena 'JJ' is proving to be a winner with disabled children in his new role as an RDA mount while Officer Bob is out on the beat with Victoria Police.
State Controlling Bodies have also worked hard to improve and fund owner awareness of the responsibilities that come with owning and caring for a Standardbred, including the various retirement options that exist – including for horses that have never raced.
Programs to increase this awareness and the importance of welfare and retirement responsibilities have been implemented with support from industry participant groups who recognise the importance and have built support and leverage via social media.
An increased focus on traceability is also providing valuable information to State Controlling Bodies about the activities of Standardbreds when they retire from racing.
This rule makes it compulsory for connections of a Standardbred to notify the reasons, plans and destination of their horse in retirement – providing regulators with a factual insight into details that will assist in improved and targeted education and welfare initiatives.
Current figures show that 66.5% of Standardbreds are rehomed to equestrian, pleasure riding or retirement programs - while a further 13% leave the racetrack for breeding careers.